Great Beer Cocktails To Try
Drinking beer is fun, but it doesn't always have to be a solo act. After all, there are many ways you can spice up your lager or tasty ale. One of the best ways to spice up your beer is by try creating a beer cocktail.
After all, beer can introduce bubbles, body, and a unique frothy kick to your cocktail. Luckily, there are several beer cocktails that you can try, including some Mexican ones like Michelada and Chelada. Hence, before you dismiss your favourite brew, you should try the following mixes.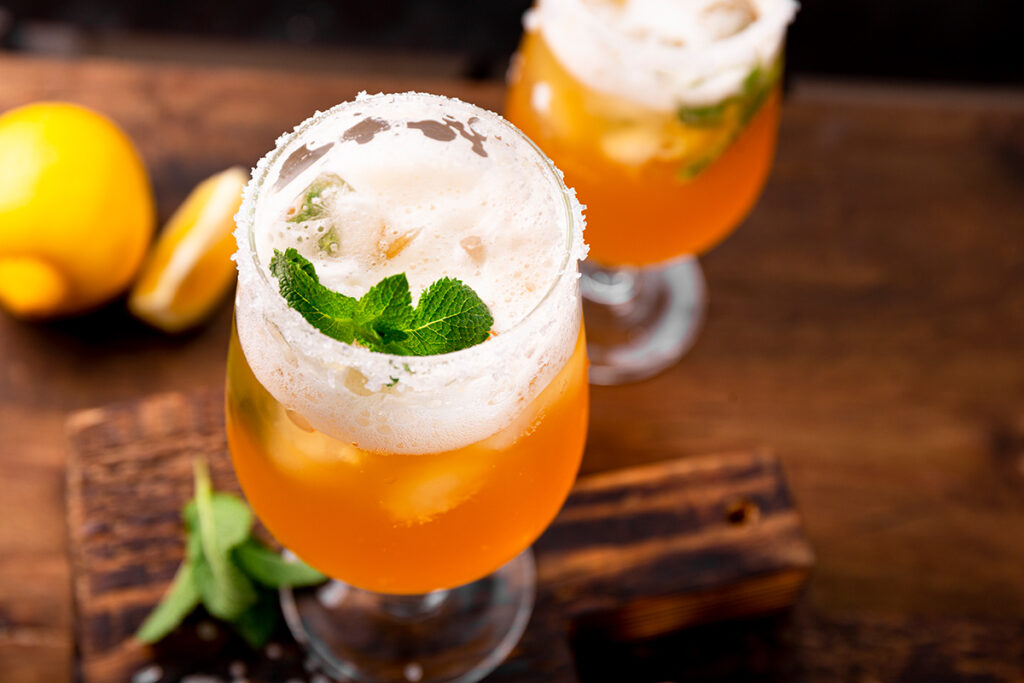 The Beer Margarita
If you love margaritas, then you will love a beer margarita. Although beer margarita, also known as beerita or beergarita, may not be a classic Mexican drink, it is exceptional. It provides a fun way to enjoy your favourite beer while spicing your margarita.
Beer tends to pair perfectly with margarita's orange perfume and tart lime. Remember, margaritas don't need sugar, so you shouldn't make it too sweet. Instead, you should stick with the classic margarita and then add your beer. The beer will introduce a unique tangy flavor.
Unfortunately, you can't just add any beer to your margarita; instead, you should get a lager. A simple lager like corona can do the trick.
Michelada
If you love spicy drinks, then you should try this unique cocktail featuring Mexican beer. Michelada is prepared by mixing hot sauce, lime juice, tomato juice, and Mexican beer. It is some sort of unique combination of beer margarita and Bloody Mary.
Just like the margarita, the Michelada is all about the salty rim of the glass. To bring out the salty and savoury flavor, you should apply a mixture of celery salts, chili powder, and old bay on the glass rim. Finally, you can top it up with some clear ice before serving.
Black Velvet Drink
If you're not a fan of spicy beer margaritas, then you should try black velvet. This cocktail features one of the world's most uncanny combinations of wine and beer in the same glass. Black velvet is one of the oldest cocktails that was invented in 1861.
To celebrate the death of Queen Victoria's husband, the royal family mixed sparkling wine with stout beer. In fact, the black symbolized the black armbands worn by all the mourners. The lightness of the wine blends perfectly with the stout's rich, chocolaty flavor to bring out the fruitiness in the beer.
Classic Shandy
Generally, a beer cocktail can be either spicy or sugarless, but have you ever thought of enjoying a tasty cocktail? Well, shandy is a unique drink that will get you hooked on beer cocktails in no time.
Like the black velvet, this drink dates back to the mid-1800s in Britain; in fact, its initial name was shandygaff. And the fact that it's easy to prepare played a significant role in its popularity. Shandygaff is a perfect mixture of beer and ginger ale or ginger beer.
Summer Shandy
There are several variations of this beverage, with the common one being the summer shandy. For this beer cocktail, you need to replace the ginger ale in the classic shandy with sparkling lemonade or lime soda. The standard ratio of sparkling lemonade to beer should be 1:1.
If you can't access the above ingredients, you can prepare simple syrup using sugar and water. All you have to do is place equal parts of water and sugar in a pan and boil it. Make sure you whisk the syrup for the sugar to dissolve.
You can prepare summer shandy with any American lager, but the best option is a wheat beer. Wheat beer goes perfectly with the lemon's zing creating a perfect cocktail.